Join the Friends of the Hospital as an Auxiliary Volunteer to provide a variety of patient services. Do you have a heart for arts, crafts, music or humanities? Share those gifts by serving in the activities department to entertain and enrich the time patients spend at MCMH.
Are you creative with decorating spaces or at celebrations and parties? Are you skilled with construction or landscaping? Do you have business development or strategic planning skills? Please consider donating your talent to help the Hospital expand and enhance services.
The MCMH Foundation - Friends of the Hospital, Inc. was formed by several key community members with a heart to ensure Madison County Memorial Hospital remains vibrant and sustainable. The Foundation provides many opportunities to give; We ask that you and your family consider giving.
Since 1993
Our Purpose
Friends of the Hospital, Inc. was formed for the sole purpose of raising time, talent and treasure to support Madison County Memorial Hospital as a vital resource for the community. With over 1,628 fans and 22,000 people reached monthly we engage residents around wellness and healthy lifestyles.
As the Large Employer of the Year in 2018, Madison County Memorial Hospital is committed to high-quality, local-healthcare to help keep resident close as they seek healthcare services to achieve and maintain maximum health and functionality.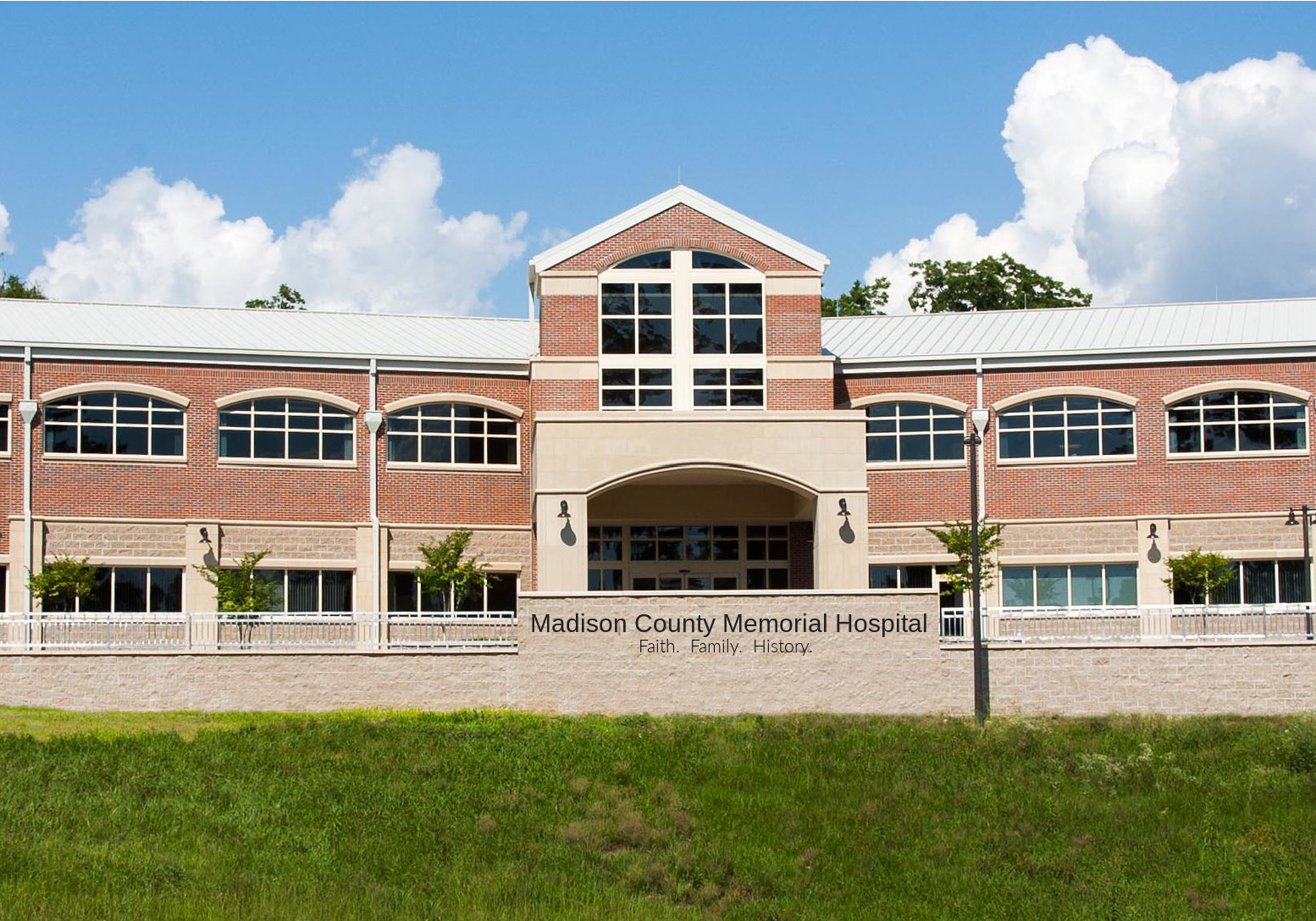 Next Steps...
Start by getting to know us and let us get to know you. Please provide your contact information and area of interest and let us help you find the best way to engage with MCMH and the Foundation.
If you want to stay informed about what's happening in the healthcare industry, please also like us on Facebook or follow us on your favorite social media platform: